Digital Marketing That Drives Conversion
---
When you create a compelling online experience, your customers will purchase your products or services. Lets put the right content strategy in place that will allow your profits to grow!
Digital Marketing is about using effective online content (like Facebook Ads) to drive traffic, sales and profits. There are multiple techniques, tools and services to get the job done, but nothing is more powerful than showing value to the customer.
Drive customers to your business with Local SEO, whether you have an online store or retail store. Your customers are looking for you online, so you need to ask, "Are customers finding your business?".
Free Test: Where do customers find you business ?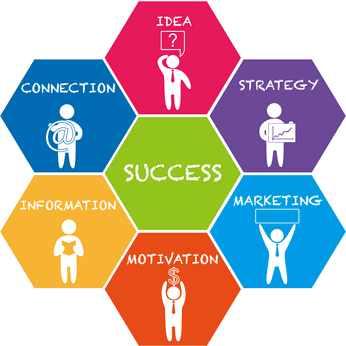 Start Attracting Customers!
For over 14 years, Web Interactive Consulting (WIC) has helped businesses increase traffic, sales and profits through SEO, SEM, Sales Automation and optimization. Using the latest techniques, tools, and software, we can take care of your Internet Presence Management while growing your Local Search visibility. Using creative marketing strategies and understanding trends in web design and web analytics, WIC is able to provide short term results while planning long term strategy.
Measure Your Campaign
All digital marketing campaigns have the same basic parts, which are:
The "Message" -> All of your content that is presented to your audience.
The "Conversation" -> What the customer thinks about you or says about your product or service.
The "Conversion Funnel" -> The process of how you get a prospect to become a lead that turns into a customer.
Each part has various details that are measurable and can be tested for the best results. Once setup, your campaign starts to collect data!
Now you can understand why numbers tell you how well your campaign is performing. Numbers are not biased and always tell the truth. If you don't like the numbers, you can ask a different question or redo the process that created the data to begin with.