Lets Make Your Online Business Better!
Web Interactive Consulting has been helping online businesses since 2001 to become more profitable and use the Internet to drive traffic and sales.
We do not take a "cookie cutter approach". More than likely, you want a personalized plan that fits your business, your goals and your customers. You need ideas, plans and a strategy to get to the next level.
Let's talk about making meaningful changes to your online marketing, advertising and website that will generate more traffic, revenue and profits. Some changes could be simple and done in a day, while other changes need a strategy session. Either way, both type of changes will have lasting benefits to your bottom line!
If you are not using Facebook Ads, you should be! Click the link to learn why.
View my LinkedIn profile Austin Advertising.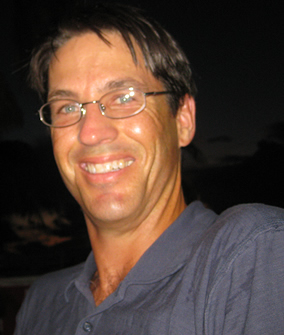 Larry Kolinek (512) 402-9897
Start increasing your online sales today!!
Tell Me What You Need Help With
---
"Larry has done a terrific job for us, creating our website and providing periodic updates. He was receptive to all of our ideas regarding the direction of the website, while adding his own special touch. We feel that he nailed it, as far as taking a vision and making it a reality. He also gives great advice on how to get the highest level of visibility and exposure online, which is a highly positive thing for any business, large or small.
We highly recommend his services to anyone who appreciates a comfortable working relationship that gets real results in a timely manner."
Ben at Hutchins BBQ
"Web Interactive Consulting produced a brilliant new website for our company. Our website is not only user friendly for clients but the administration feature gives us the option of updating information quickly. Larry is extremely attentive and helpful. He gladly tested many options and features until the site was customized exactly as we wanted it. And we have continually received compliments on the site since the start date. Thanks Web Interactive Consulting!"
Sage Advisory Services, Ltd.
Candice Hall, Marketing & Client Services
"Working with Web Interactive Consulting was a great success. The technical staff is very knowledgeable, flexible, and professional. Together, we were able to overhaul the cosmetic appearance of our website, providing a much improved navigational flow, while maintaining 100% functionality during the conversion. A major accomplishment."
Stormwater Research Group
Duane Pietsch, Information Technology Director
"Web Interactive has really taken care of us. They are professional, fast working, and always look after our best interests. I did not think our industry could make use of the Internet, but our customers and partners constantly give us complements on our web site."
K2 Distributing
Brian Krause, Owner